50 Dinosaur Tales by Sabrina Ricci ***Spotlight***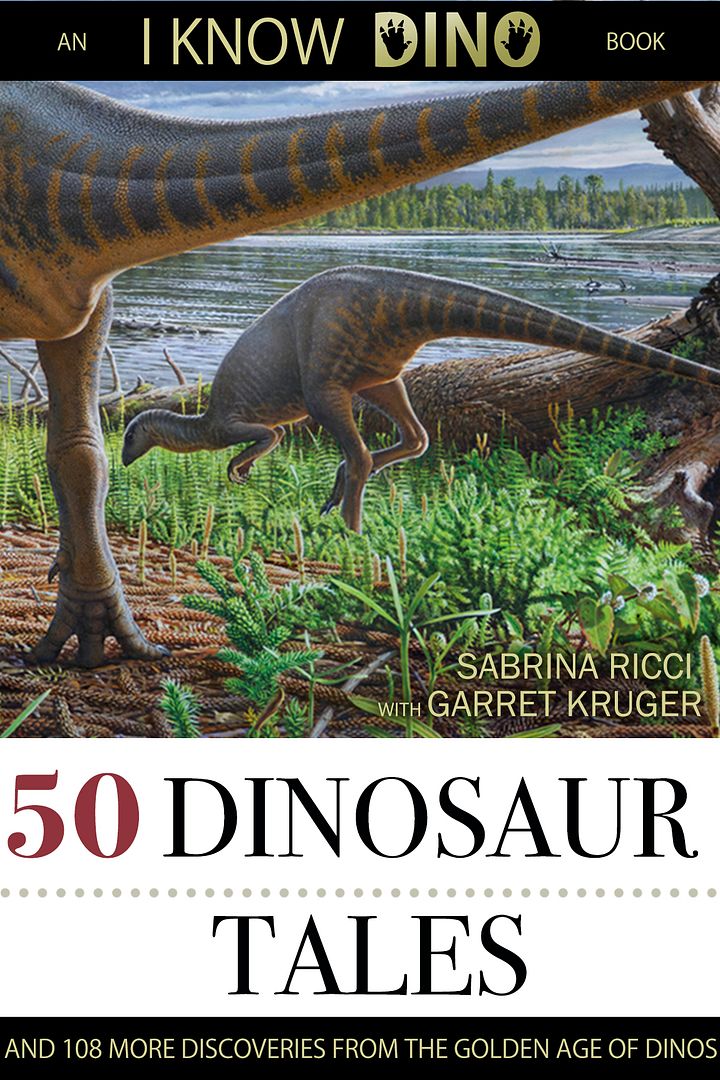 Short Stories, Non-fiction
Date Published:
October 8, 2019
"Gualicho takes a bite out of the ornithopod's back as it runs away from her, causing it to stumble and fall. She jumps on top of the body and rips open its neck with her teeth. The ornithopod becomes still and limp.
Satisfied, Gualicho begins to feast. But, after only two bites, she senses something is wrong. She lifts her head and sees a Mapusaurus making its way toward her."
Blending fiction with fact, 50 Dinosaur Tales imagines the way 50 newly described dinosaurs from the Triassic, Jurassic, and Cretaceous lived in their natural habitats.
Also included is a list of fun facts for each dinosaur story, and facts about 108 additional dinosaurs.
If you want to hear more about new dinosaurs as soon as they are discovered, listen to the weekly podcast I Know Dino.
Sabrina is a writer and podcaster. She loves nerdy things, like technical specs and dinosaurs, especially sauropods. Sabrina and her husband Garret produce the weekly dinosaur podcast, I Know Dino (iknowdino.com).