Derek Hyde Knows Spooky When He Sees It - ***Middle Grade - Paranormal - Spotlight***
Derek Hyde Series, Book 1
Date Published: 12-21-2019
Publisher: INtense Publications LLC
Twelve-year-old Derek Hyde isn't thrilled that the spookiest old mansion in town is about to become the Hyde Funeral Home & Used Coffin Outlet. Especially since he has to live there with his mortician parents, Jack and Formalda.
Of course, being driven in the family hearse to his first day at middle school doesn't exactly add whipped cream to his broccoli.
As if things couldn't get more horrific, an evil classmate named Nussbaum attacks him in the cafeteria with a plate of beef stroganoff. Seems this kid used to love living in the old mansion himself, but got yanked out after accidentally blowing up his own mom and dad. With his chemistry set. Now his dead parents are stuck as ghosts and Nussbaum is a foster kid stuck on revenge, vowing to get even with Derek's family for taking over his haunted home.
Derek desperately craves a nice place to live, but a couple of minor details stand in his way—just some blood-curdling apparitions that scare the pants off him and a classmate bent on landing him in his parents' embalming room. As a client.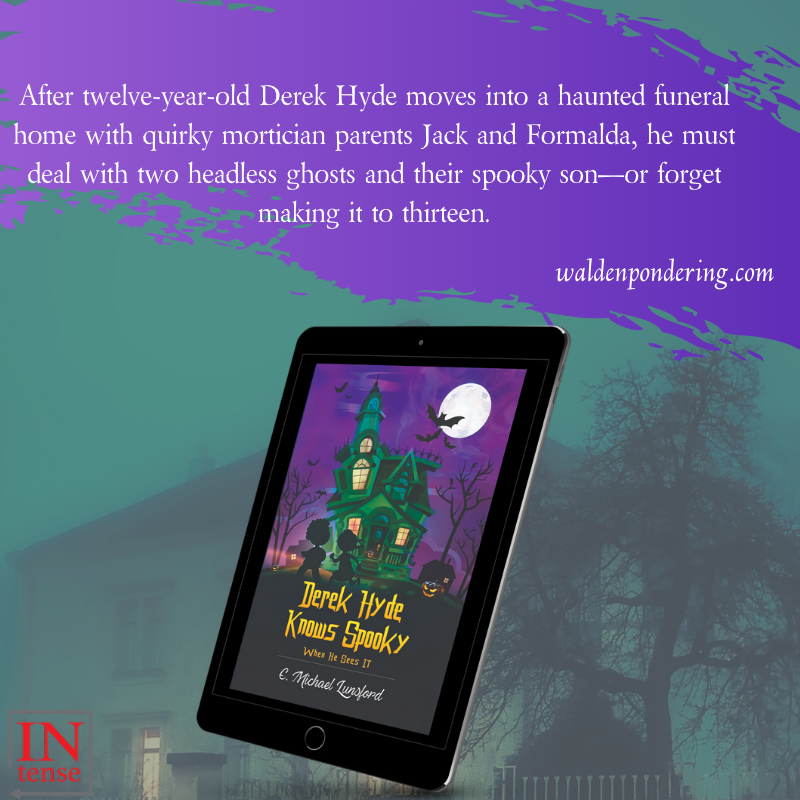 About the Author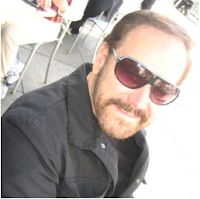 E. Michael Lunsford is the author of an award-winning play, Scary, Scary Night, and a book of wacky kid's poems, Sometimes I Get My Shoes on Backwards, winner of the Readers' Favorite International Book Award. His debut novel is the first of the funny Derek Hyde series of spooky middle grade books published by INtense Publications. Michael is also a musician, composer, inventor, entrepreneur and chief cook & bottle washer who works and lives with his wife and love of his life in San Carlos, California.